Hollywood actors poised to strike after SAG-AFTRA contract expires with no deal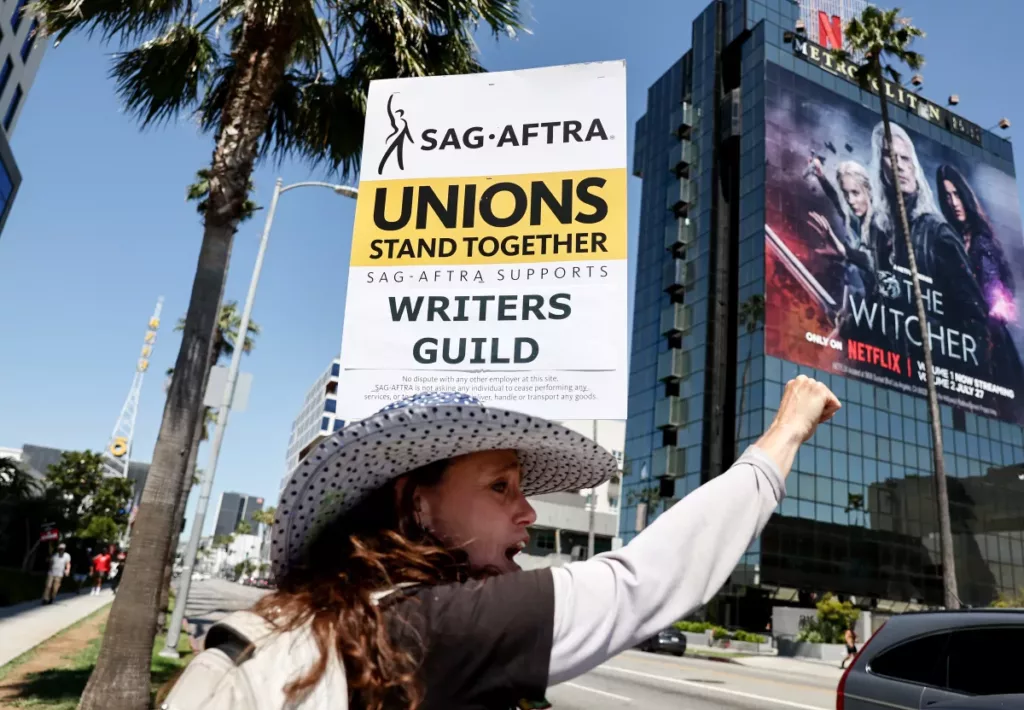 The union representing Hollywood actors is poised to strike and join writers on picket lines in back-to-back walkouts for the first time since 1960, widening the labor conflict that has roiled the film and TV industry.
Despite the involvement of a federal mediator who was brought in at the eleventh hour to help resolve the conflict, groups representing the actors and the studios were unable to agree to a new film and TV contract before a Wednesday night deadline.
By an overwhelming 98%, the union's members previously authorized their leaders to call a strike if they could not secure a new contract to replace one that was originally set to expire June 30.
Read the rest of the Article here
https://www.latimes.com/entertainment-arts/business/story/2023-07-13/sag-aftra-strike-actors-hollywood-labor-netflix
Original Article Written by Anousha Sasoui ANOUSHA in Los Angeles Times
(Image credit: Mario Tama / Getty Images)